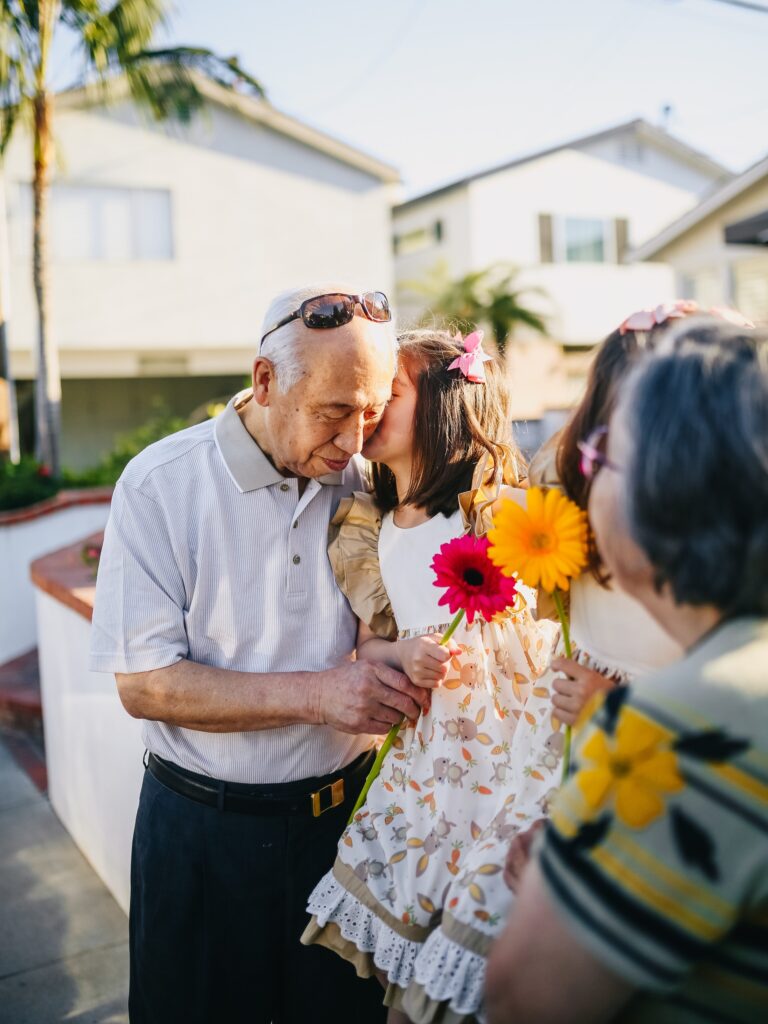 Not all cases involve high family conflict. Even when they do, family situations can improve with a neutral fiduciary. One of the most rewarding aspects of our work are situations that become collaborations with family members.
Our role as Conservator is extremely important to provide the legal authority to act on someone's behalf, and while we provide a service that is like a guardian angel, we cannot replace family.
One of our most special cases is one in which we were asked by one of the adult children to step in on behalf of their parents. The couple was living at home with a son who had a drug addiction. One daughter was worried about the care they were getting. She asked us to step in as Conservator to protect her parents. The husband and wife were moved into assisted living together.
Some family visited but others were angry due to the Conservatorship. While they chose not to visit the couple, one of their children continued to visit. She visited with her dogs and made sure there was some type of family connection. This kind of collaborative conservatorship meets the needs of aging parents and reduces family tensions.
Financial Power of Attorney (FPOA)
Sometimes, when we are acting as trustee, we have trust beneficiaries who need a great deal of assistance. One case involved an adult child beneficiary with multiple medical issues and dementia. Most of the time we will communicate directly with beneficiaries who have mental illness or dementia but at times the communication is simpler when an FPOA is available to assist. In one recent matter , it came to light the beneficiary's daughter was draining his account where his social security and retirement income was deposited.
This led to a discussion with him about his estate planning documents. Eventually, another professional fiduciary stepped in to be his agent in order to shield him from the theft of his funds by his daughter. He was worried she would get in trouble but due to her actions, APS became involved. The daughter was facing charges of financial elder abuse and was stopped by collaboration with another professional fiduciary.
The collaboration allowed the trustee to focus on making sure the trust delivered financial resources to the beneficiary, while another dedicated professional fiduciary focused on looking after his personal finances. This helped the trustee avoid conflicts of interest between various beneficiaries.
Fiduciary's Plan For A Smooth Case Transition Upon Retirement
"Professional fiduciaries may not form a professional services corporation to offer fiduciary services, but may do so to provide back-office support". Attorney Ralph Hughes PFAC Conference 2021, Fiduciary Succession Planning: Fact or Fiction.
This makes it distinctly difficult for professional fiduciaries to develop a smooth transition plan for cases when a professional fiduciary becomes disabled, dies, or wishes to retire from practice. The ACE Fiduciary Group, A Non-Profit Corporation provides services to evaluate professional fiduciary practices and collaborate to develop a retirement and transition plan. Much like our cases, if we can help you plan ahead just a little bit, it is much smoother when the time comes to retire or leave the practice.
An organization is best for developing staff and resources needed to handle cases. Our non-profit is formed to serve as trustee, agent, or conservator. This allows fiduciaries the possibility of a true exit strategy without scrambling for solutions during a crisis, or waiting until the fiduciary has exhausted all other options. If you are a professional fiduciary and wish to schedule a phone call about your practice, please contact our office. We hope to provide a light at the end of the tunnel for both professional fiduciaries and trust settlors.